We made greeting cards!
CoFounder Weekly #71: December 1, 2019
Gobble gobble!
We interrupt your usual Sunday CFW programming with a special announcement:
We made CFW greeting cards!
…and we're excited to share them with y'all, just in time for the holidays.
Startups are hard. What better way to ride the startup rollercoaster than to send a friend a greeting card to celebrate the highs and lows 🎢.
Have a friend who just raised a round? Send this:
Want to reduce churn?
We launched today on Product Hunt! At the time of this writing, we're #3 on the leaderboard. What's cooler than #3……………...? Being #1!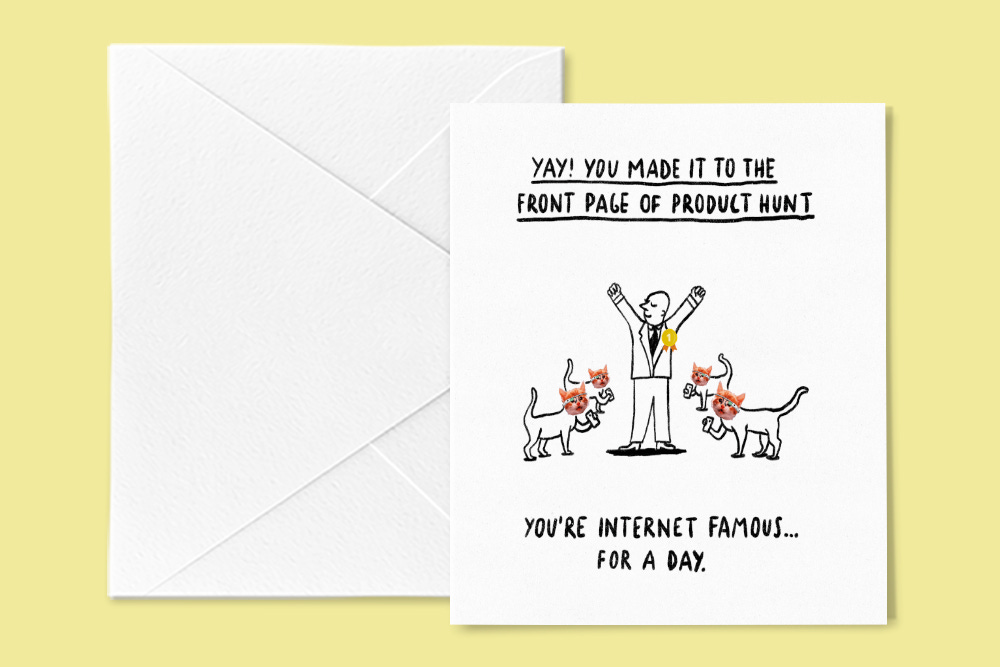 We made a 5-pack, and partnered with the talented Ueli Johner on the illustrations.
To express our gratitude to you, our weird and funky subscribers, use discount code "cofounderweekly" for 20% off a 5-pack.
Want to see the rest?
---
So, to recap:
buy a pack for yourself! #selflove

buy a pack for your friends!
---
'Tis the season,
P.S. Have a greeting card idea? Reply back and maybe we'll add to the collection :)