🔥 My iPhone is overheating again
CoFounder Weekly #49: June 30, 2019
CoFounder Weekly is an experimental startup community.
🤔Thought Starters, 🧲 Things from the Internet, 🍳 CFW Brunch Club #2, 🌎Putting it out in the universe, ☎️ Experiment: Help us help you!, 😹 Funnies
💌 Did somebody forward CoFounder Weekly to you? Subscribe here.
---
Last week we asked you to vote on your their favorite tweet. The winner is…..
---
---
🤔 Thought Starters
Follow people with weird incentives. They walk to places no one has explored before.
"How can we hire more diverse candidates while also not actually changing our hiring practices, which are based on a very narrow stereotype of what a good developer looks like?" —pretty much every tech company
Create things you wish people created for you.
---
🧲 Things from the Internet
We're all breathing incorrectly. Good news…we found the right way to breathe.
💨💨💨💨💨💨💨💨💨💨💨💨💨💨💨💨💨💨💨💨💨💨💨💨💨💨💨💨💨💨💨💨💨💨💨💨💨💨💨💨💨💨💨💨💨💨💨💨💨💨💨💨💨💨💨💨💨💨💨💨💨💨💨💨💨💨💨💨💨💨💨💨💨💨💨💨💨💨💨💨💨💨💨💨💨💨💨💨💨💨💨💨💨💨💨💨💨💨💨💨 How to breathe correctly 💨💨💨💨💨💨💨💨💨💨💨💨💨💨💨💨💨💨💨💨💨💨💨💨💨💨💨💨💨💨💨💨💨💨💨💨💨💨💨💨💨💨💨💨💨💨💨💨💨💨💨💨💨💨💨💨💨💨💨💨💨💨💨💨💨💨💨💨💨💨💨💨💨💨💨💨💨💨💨💨💨💨💨💨💨💨💨💨💨💨💨💨💨💨💨💨💨💨💨
(hint: it's from the stomach)
The future of food will be prepared in "virtual kitchens" aka restaurants in warehouses with no storefronts and delivered to your front door. CoFounder Weeklier Matt Newberg produced a spicy 24-minute episode exploring the future of cloud kitchens.
☁️🍜☁️🍜☁️🍜☁️🍜☁️🍜☁️🍜☁️🍜☁️🍜☁️🍜☁️🍜☁️🍜☁️🍜☁️🍜☁️🍜☁️🍜☁️🍜☁️🍜☁️🍜☁️🍜☁️🍜☁️🍜☁️🍜☁️🍜☁️🍜☁️🍜☁️🍜☁️🍜☁️🍜☁️🍜☁️🍜☁️🍜☁️🍜☁️🍜☁️🍜☁️🍜☁️🍜☁️🍜How "virtual kitchens" work☁️🍜☁️🍜☁️🍜☁️🍜☁️🍜☁️🍜☁️🍜☁️🍜☁️🍜☁️🍜☁️🍜☁️🍜☁️🍜☁️🍜☁️🍜☁️🍜☁️🍜☁️🍜☁️🍜☁️🍜☁️🍜☁️🍜☁️🍜☁️🍜☁️🍜☁️🍜☁️🍜☁️🍜☁️🍜☁️🍜☁️🍜☁️🍜☁️🍜☁️🍜☁️🍜☁️🍜☁️🍜☁️🍜☁️☁️🍜☁️🍜☁️🍜☁️☁️🍜☁️🍜☁️🍜☁️☁️🍜☁️
(that restaurant that delivers MSG in a coke baggie 🤔…)
---
🍳 CFW Brunch Club #2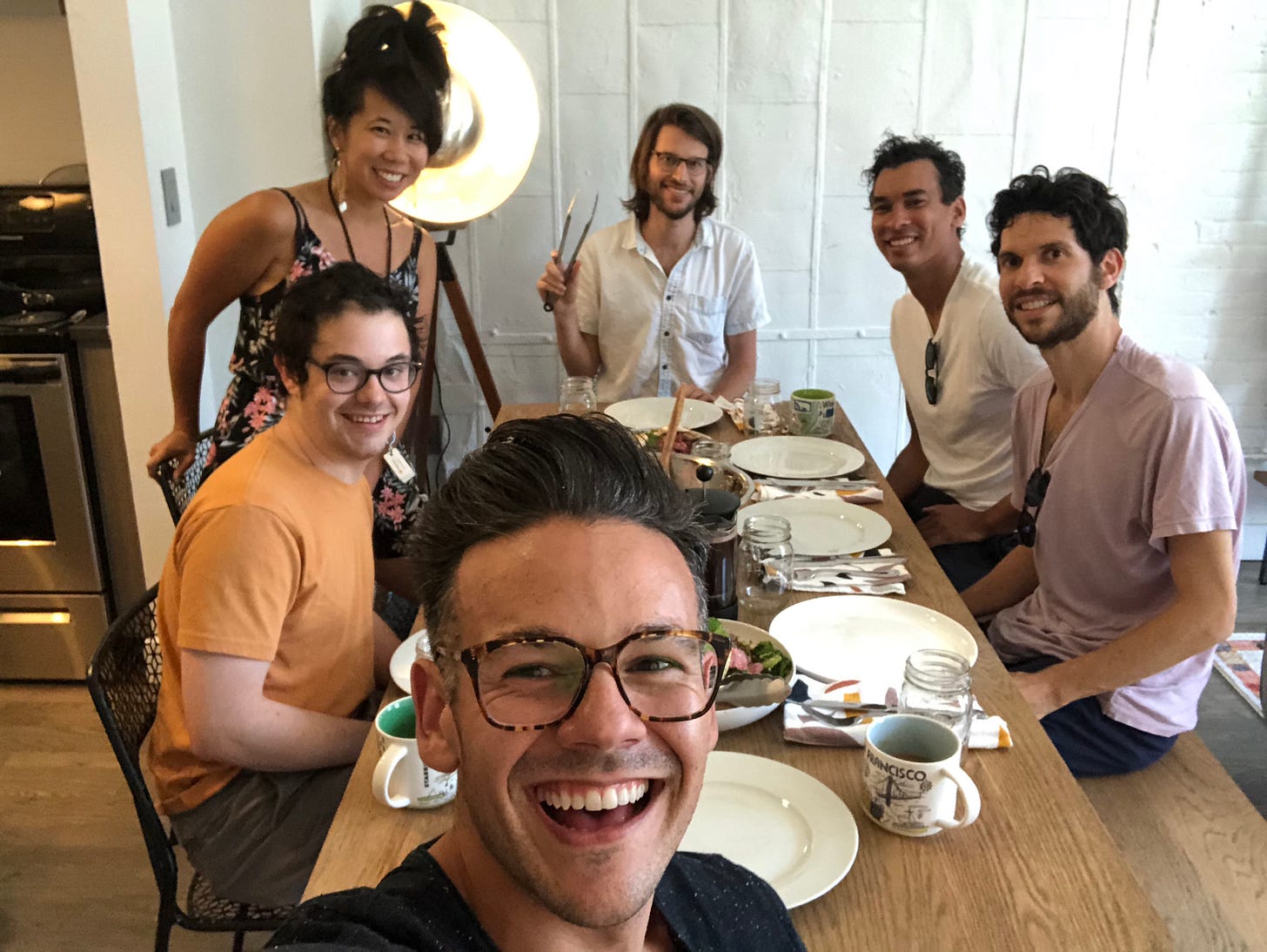 Live from CFW Brunch Club!
While eating "Chinese" Beef & Broccoli and Raw "CousCous" Cauliflower salad cooked by Wisam, we discussed:
remote work's effect on real estate and home office design

NPS of having a kid (and how they make you re-think everything as they grow up)

meditation (and finding space to be mindful in urban environments)

being unshackled (how some people give negative one fucks)

how even the most successful humans have intractable flaws
---
🌎 Putting it out in the universe
Big trends we are actively investing in at Gelt: Co-Living, Value add affordable multifamily housing in Western US, alternative education, multifamily development in LA (our backyard), micro hotel development, mobile home parks, RV parks
I'm looking for an investment in reusable water bottles & filtered watered stations—that's the right solution to save the planet —not new plastics or cans Young folks are drinking from refillable bottles—that's the move We need to seriously tax single use cans & ban plastics
Come work at Thrive! We're hiring for the Investment team. No VC experience required – only curiosity, humility, and independent thinking – in fact, non-traditional backgrounds are a plus. If you're interested, DM me a few early-stage products you're excited about (and why).
---
☎️ Experiment: Help us help you!
For this week's CFW experiment, we want to help you. Reply to this email and tell us what you really need help with. Examples include:
"Can you share my new startup in an upcoming newsletter?"
"I'm looking for a CoFounder."
"I'd love to brainstorm an idea with you."

"I want to meet other CoFounders locally."
That kind of thing. We think we can help but want to understand what you all really need. So tell us what you need! Please.
---
😂 Funnies
Four weeks into a job, you've seen everybody's shirts
Proof that emojis originated in Japan and not San Francisco: There are a dozen emoji for trains 🚃🚋🚞🚝🚄🚅🚈🚂🚆🚇🚊🚉, but only one for poop.
I have a date today should I text him at 6am to confirm
I want to love a woman the way VCs love Lambda School
- - - - - - - - - -
Full of ideas and food from brunch 🤗,
Got a story, tweet, or cartoon for us? Email us at cofounderlife@googlegroups.com. CoFounder Weekly has a policy to reply to every email within 5 years.
Subscribe to CoFounder Weekly here.