😒 Cringey Tweets
CoFounder Weekly #59: September 8, 2019
CoFounder Weekly is a newsletter about what's 🔥 and 💩 in startupville.
🤔 Tweeter's Digest: Thought Starters, Founder & Investor Corner, Funnies
💀 What killed your startup?
😒 Cringey Tweets
💖 Do you know someone who would enjoy CoFounder Weekly? Subscribe them here without telling them.
🤔 Thought Starters
👩‍💻 Founder & Investor Corner
😹 Funnies
(Vote on the funniest tweet of the week)
🏆 Tweet of the Week from last issue
💀 What killed your startup?
⚰️ Read more startup killers here ⚰️
😒 Cringey Tweets
By Greg Kubin
Part of the fun of CoFounder Weekly is sifting through tweets each week.
Twitter is a hive mind where ideas build on ideas. Refreshing the feed is like pulling an idea slot machine (without the cigarette stench of a casino).
Yet each time I've opened the Twitter app in the past week (about once a day) there has been at least one tweet that made me feel cringeworthy.
Cringeworthy is when you get the feeling that something is not right - what you're witnessing is embarrassing, staged, awkward, or inauthentic. It's icky. It can stop you in your tracks until you snap out of it.
So it got me thinking: what is it that makes a tweet cringeworthy?
Every social network has its own norms.
To me, Twitter is about sharing ideas. Cringeworthy tweets usually manifest as relentless self-promotion or calculated posturing.
It's a step back from being our true selves.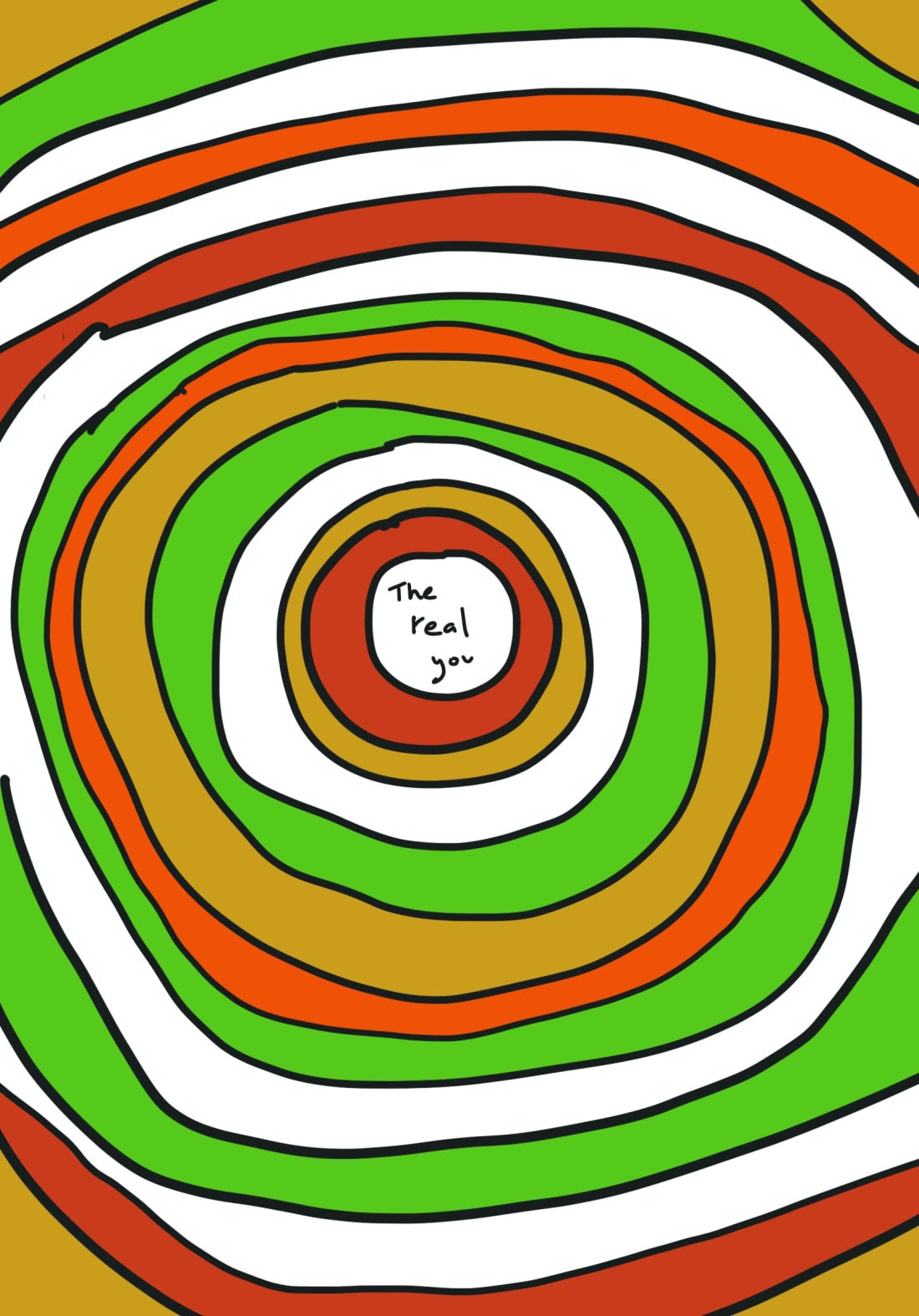 My general rule is: if it feels icky sharing something, it definitely feels icky to those reading it.
I recognize there is no one way to Twitter (or do anything). Twitter has no editors, so cringeworthy things will inevitably be shared from time to time. And sometimes you just need to plug something, since it's the only way interested people will hear about what you're up to (ahem, check out this Critical Nonsense podcast episode I joined last week — we discuss Twitter and startup culture 🙃).
So in the spirit of transcribing "worries" on paper, I jotted down tweets that I categorize as valuable and cringeworthy.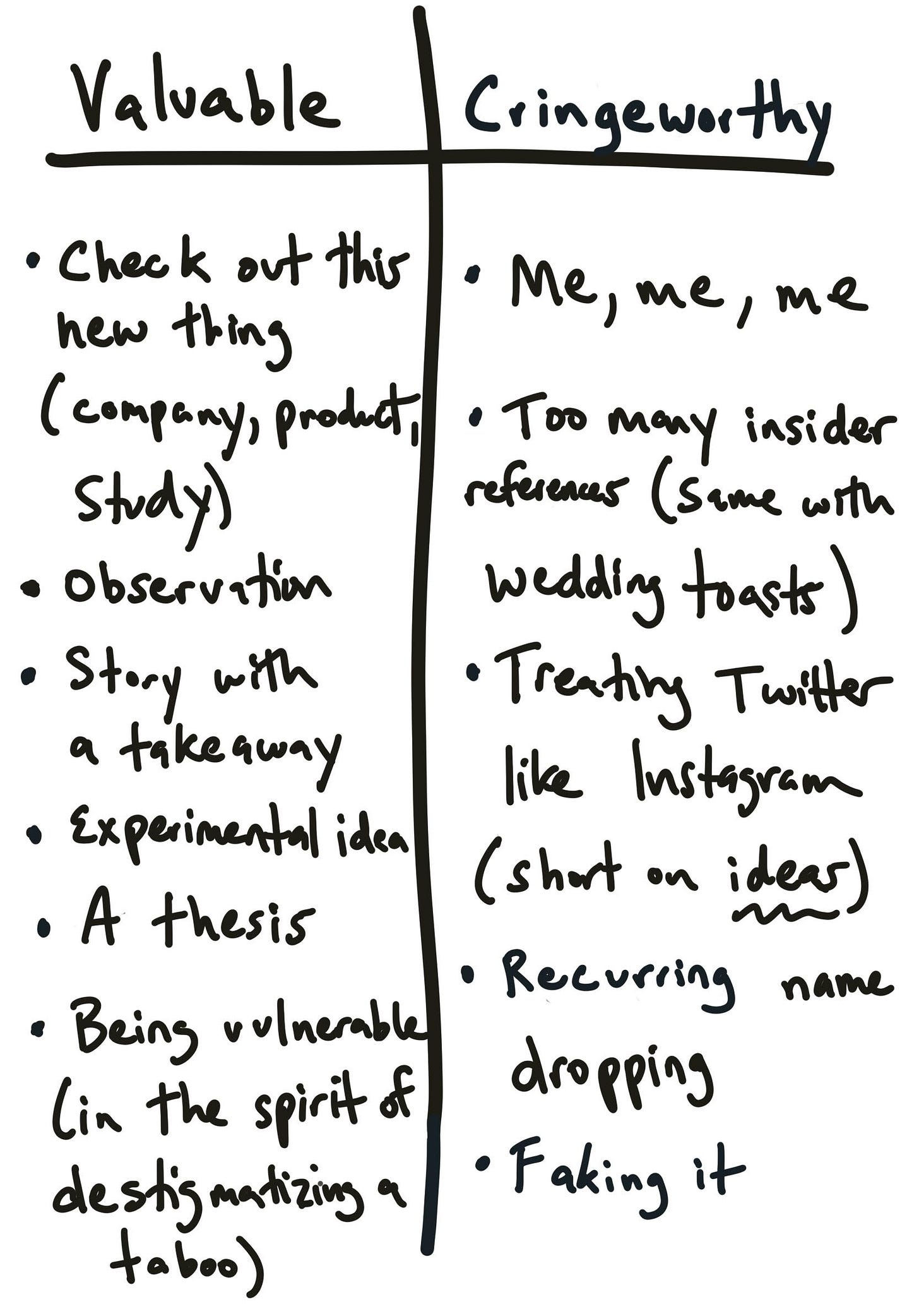 Hopefully I don't sound like a curmudgeonly old man 👴.
- - - - - - - - - -
Exploring digital corners of the internet,
Subscribe to CoFounder Weekly here.
P.S. congrats to Nick Panama for sharing the best new airport concept: gyms in airports. So simple, but so obvious for layovers after long flights.